What does it take to come up with an epic and unbeatable Sci-fi Artworks? When it comes to science fiction, it should bombard your eyes with extremely sublime and striking graphic, grabbing your attention within milliseconds but that alone can't determine its success. A great Sci-fi artwork, can make you dwell into the world that is illustrated by the author, visually and emotionally experience the journey of action and adventure that have been prepared for you.
With such great work, you will be dragged into its dimension, wanting for more. As you may expect, for your dose of inspiration we have collected 36 exceptional appealing science fiction artworks that may give spark for your new project! If not, just stay with us and browse through these epic artworks! Keep scrolling down!
Andree Wallin
Andree Wallin started his commissioned work since 2006 and was able to embrace his profession as a full time job in 2008. Since then, he worked as matte painter and concept artist for many well known titles like Dirt 3, Oblivion and DJ Hero.
Big Robots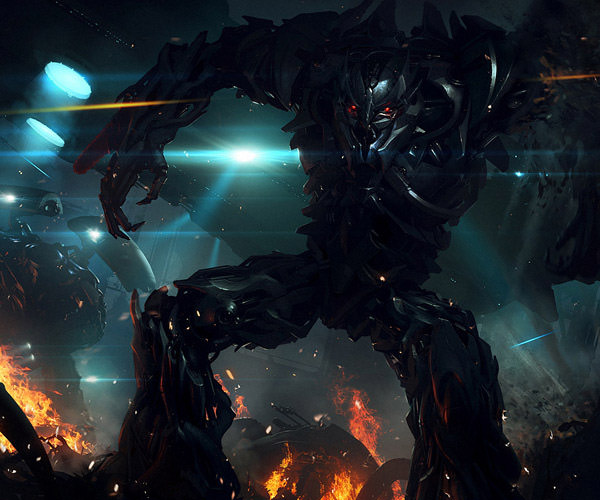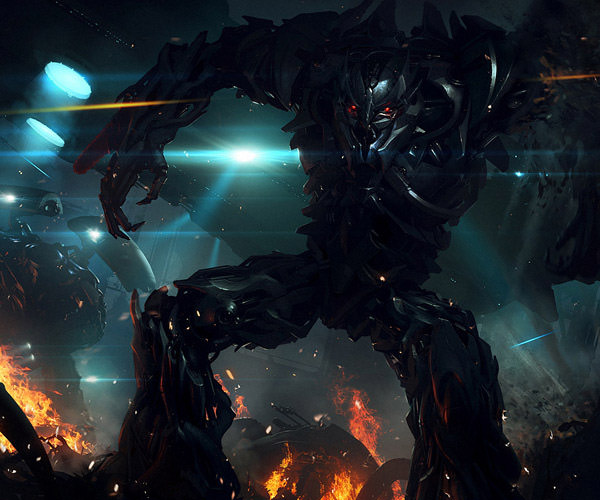 Downtown
Office Bot
Futuristic Ghetto
Searching
Searching 2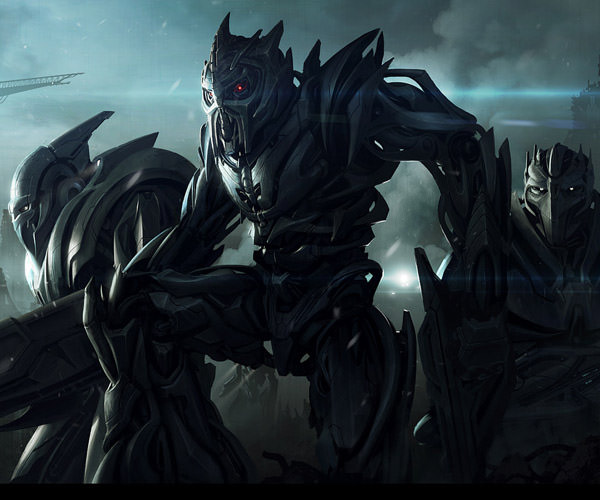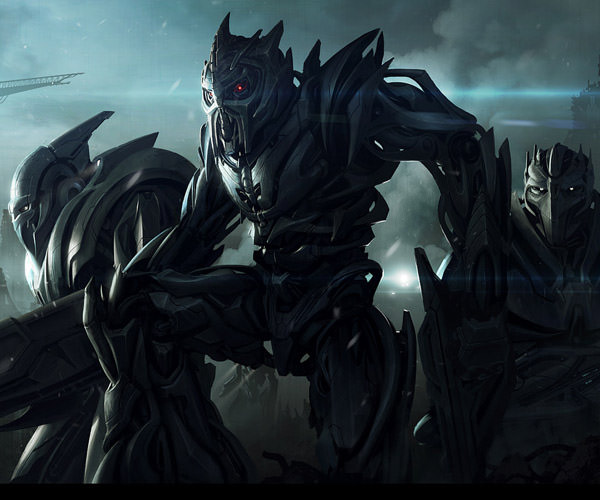 You And Me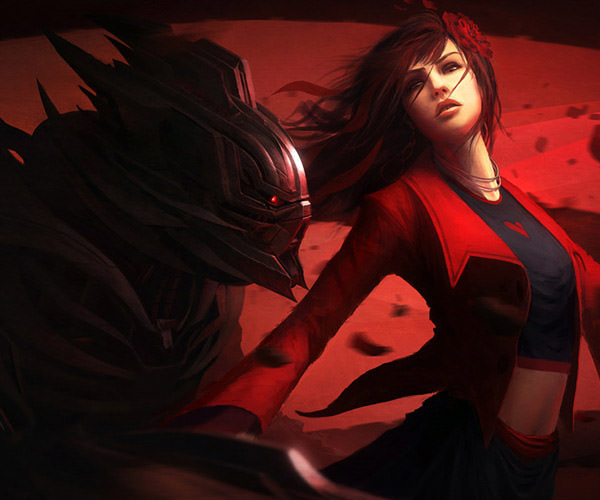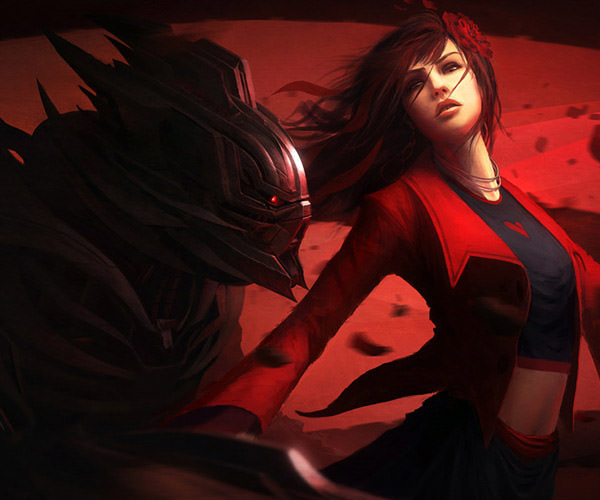 Angel Alonso
Dedicated to the production of 2D and 3D animation for 25 years, Angel Alonso have involved in concept design, storyboarding, matte painting, digital painting, animation and digital special effect's creation.
His works consist of mostly 3D artworks which are created by Photoshop, 3ds Max and ZBrush.
Witch of Thought
Camille Kuo
Camille Kuo is a talented Taiwanese artist who prefers realistic and somehow creepy productions. She uses Photoshop, Painter, PaintBBS and PaintChat as her main tools to produce brilliant artworks.
Silent Threat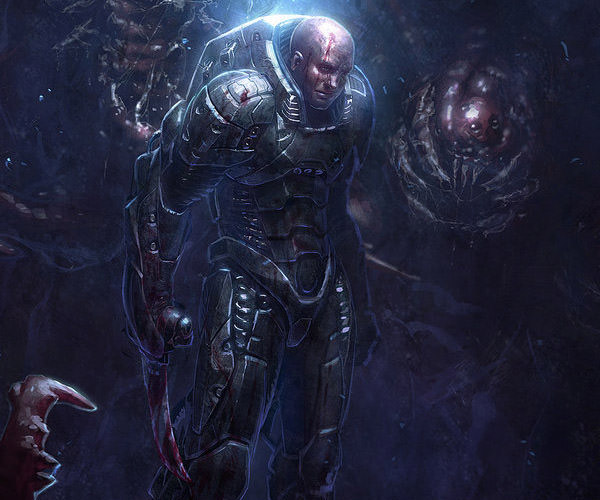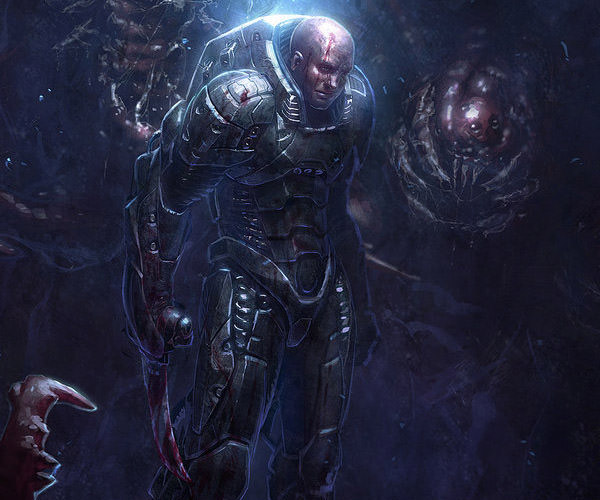 Clinton Felker
While doing matte painting and storyboarding, Clinton Felker is also a traditional painter who always try to keep himself fresh from the digital environment he is living. Photoshop is the main tool he uses to create his fascinating artworks.
Baboy Robot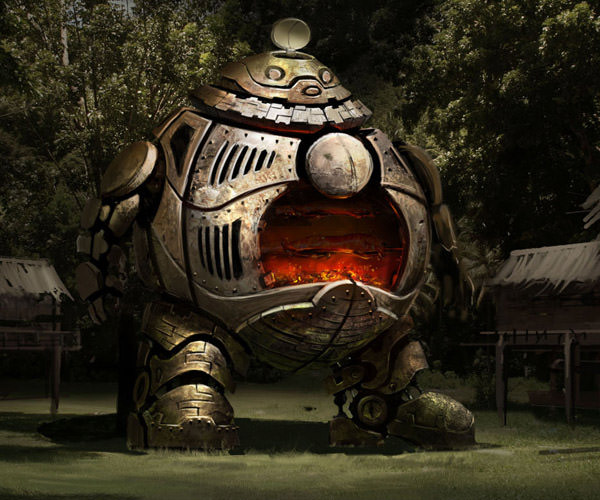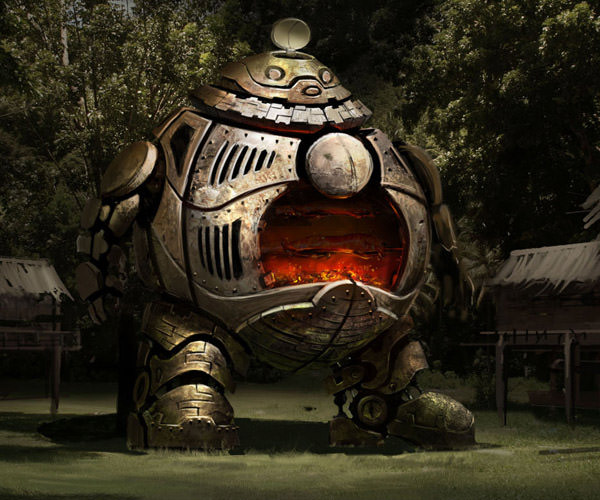 Dan Luvisi
Since he answered his calling of digital concept artist, Dan Luvisi has worked for big players like DC Comics, Universal and Microsoft. He is known for his extremely unique and sensational style in his illustration approach, which can be witnessed in following superior artworks.
LMS Gabriel Unloaded
LMS Hex
LMS Judge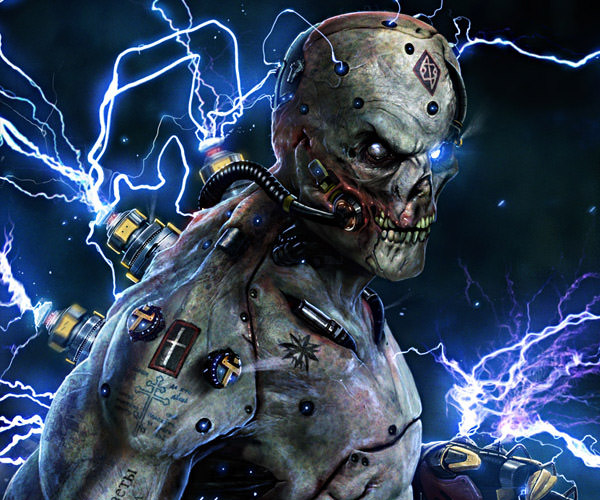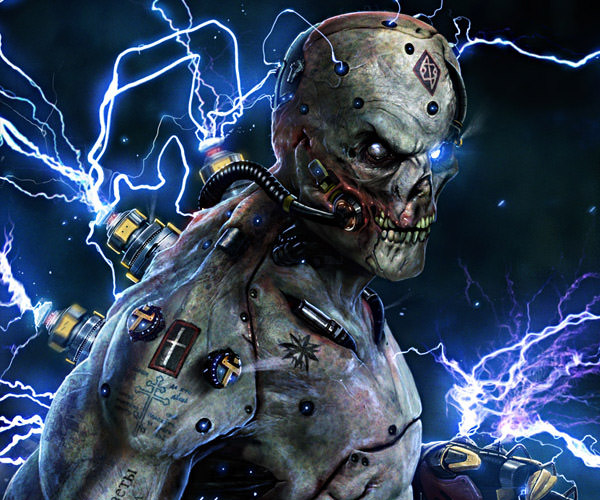 LMS Ro And Gizmo
Daniel Conway
"Daniel Conway's artwork is instantly recognisable. His vibrant colours and sci-fi scenes are breathtaking at times, pulling you into a world where man and machine live in colourful harmony." – Deviousness Award
Forget Me Not
My Red Tie
Geoffroy Thoorens
Nicknamed 'Djahal', Geoffroy Thoorens has produced many excellent artworks as well as tutorials and brushes. His work reaches from video game to movie, and his drawings have been featured in highly educational book like Digital Painting Techniques.
Vernoa
Jessada Sutthi
Jessada Sutthi is a Thailand based illustrator who produced concept art and matte painting for TV animations and advertisement. He prefers mechanical and fantasy art and his tools of the trade are 2B Pencil, Photoshop and Wacom Intuos 03.
Dead Space 2
Lin Chen
Unlike other artist, Lin Chen does not provide much information about himself, but his artworks, particularly science fiction artworks are stunning enough to be called as professional production, and these works have brought him over 168 thousand views with only 78 artworks in his Deviant page.
Space Jump
Maciej Rebisz
Maciej Rebisz is a concept artist who greatly explores space and science fiction art with detail in mind. He's also currently maintaining an architectural blog named ArchiDOOM, which archives architectural designs that are powered by doom and coffee.
Big Buddha
Marek Okon
As a passionate professional who considers painting as a great faction of his life, Marek Okon has raised his skills by self teaching, which is quite unbelievable if you look at his impressive artworks.
His passon also leads him to professional work which creates high quality illustrations for promotion and advertising use. His favorite tools are Photoshop, Autodesk 3ds Max and Pixologic Zbrush.
Age of Ra
Age of Zeus
Escape From Neon City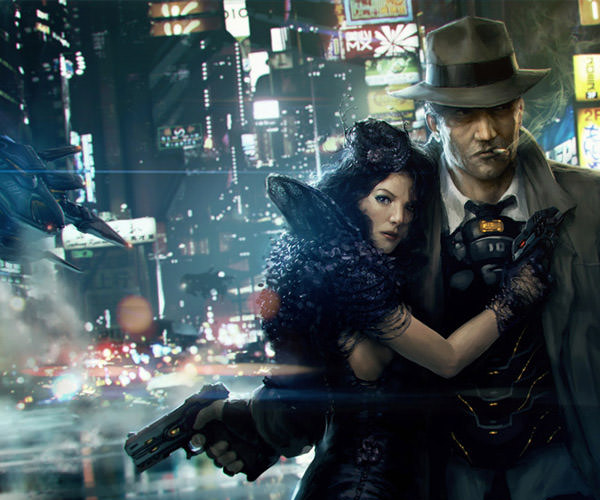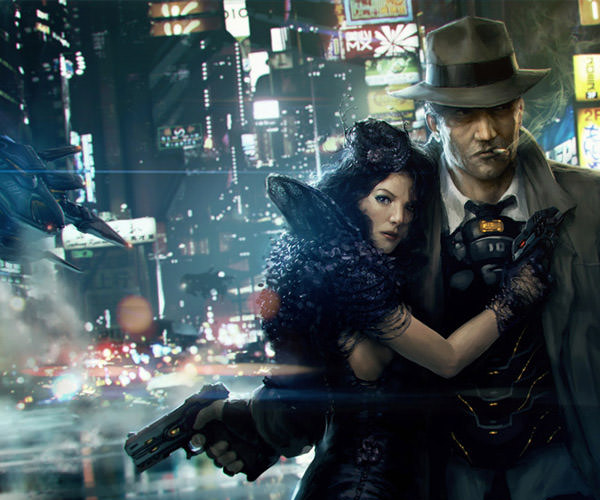 Hostile Takeover
Shrapnel
Sins of Neoncity
Markus Vogt
After learning illustration programs, Markus Vogt become interested with incredible possibilities and power of 3D modeling, animation and rendering packages, and they are in his field of focus now
His artworks have been featured in well-known graphic magazines like 3D World, 3dArtist, and Advanced Photoshop as well. His production toolbox contains Cinema 4D, ZBrush, Vue, Bryce, Poser, and 3d Coat.
Force Landing
Marta de Andres
Currently working as a freelancer, Marta de Andres specializes in concept art, digital illustration, landscape matte painting, and photo manipulation.
Her skill set has enabled her to embark herself in a variety of projects from musical album covers to background illustrations amongst many others.
Spaceship Skycity
Paul Chadeisson
Paul Chadeisson is a concept artist at Dontnod Entertainment, a video game based company in Paris. His gorgeous works have been published in the magazine, Science Illustrated Magazine, and books like Landau Du Rat.
Science Beta Openinge
Pene Menn
Received CG Talk Choice Award and CG Land Flower Award for 9 times each, Pene Menn offers his service as a concept artist, matte painter and art director for big players like NCSoft.
He also created a course called 'Pene School' which teaches and shares his illustration skills to the world.
Runaway 2
Rado Javor
Different with most artists featured here, Rado Javor has great interest and talent on painting classical object like medieval ship or old airplane.
However, he has extended his skill by blending the classical taste into science fiction art, which you can observe from following Warhammer based artworks he carved out using Photoshop.
Space Marines
Titan
Robin Olausson
As most dreamers do, Robin Olausson quitted his university and started his art education while working part time in factory. His very hard effort has later leads him into creating impressive artworks which are eventually featured in professional magazine 2D Artist.
Holyshit
In the Mists of Vegas
The Law 2012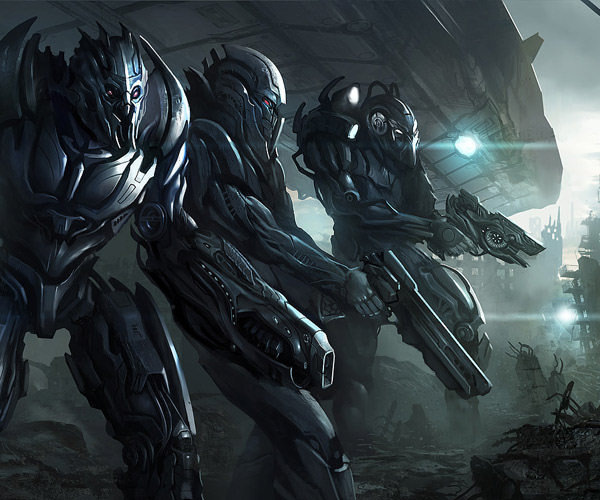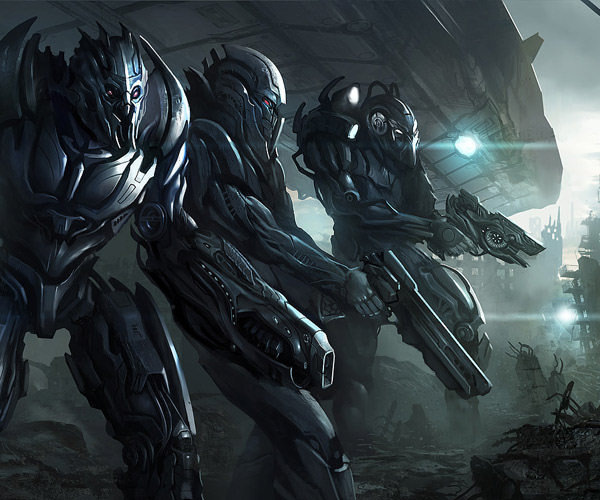 The post 36 Epic Looking Sci-fi Artworks appeared first on Hongkiat.
Read more: hongkiat.com